Work with the best hairdresser in San Francisco, California, to get a fantastic new look that defines your face and makes you look gorgeous. Jason Richard Hairstylist is an independent San Francisco hairstylist who works in a top Union Square hair salon, where he is devoted to creating the most current hairstyle to suit your lifestyle in a relaxed jovial setting. Your satisfaction in the salon is what he thrives on as a hair artist.





Jason Looks Forward to Working with You


He will consult with you to determine your wishes and set out a plan for your look that is specifically tailored for your needs. Communication and understanding is a must before he takes on any task, and he is a self-proclaimed perfectionist—which is a plus in his profession. He's a big fan of hair salon clients bringing in hair pictures from magazines, a genius at reading between the lines of communication, and always seems to get things just right for you—even when you're not so sure yourself.
Jason's Resume Includes 25 Years Working With:
- Suki's-Vancouver
- Bruno & Soonie Salon-Beverly Hills
- Cristophe Salon-Beverly Hills
- 77 Maiden Lane-San Francisco
- He is Now Available in San Francisco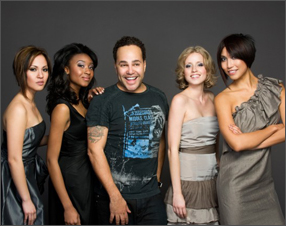 Voted One of San Francisco's Best by Allure Magazine:
"He is a master at matching a face to a hair style."
E-mail or Jason directly in San Francisco, California, at (415) 601-8167 to
make an appointment with Jason Richard, a San Francisco best hairdresser.